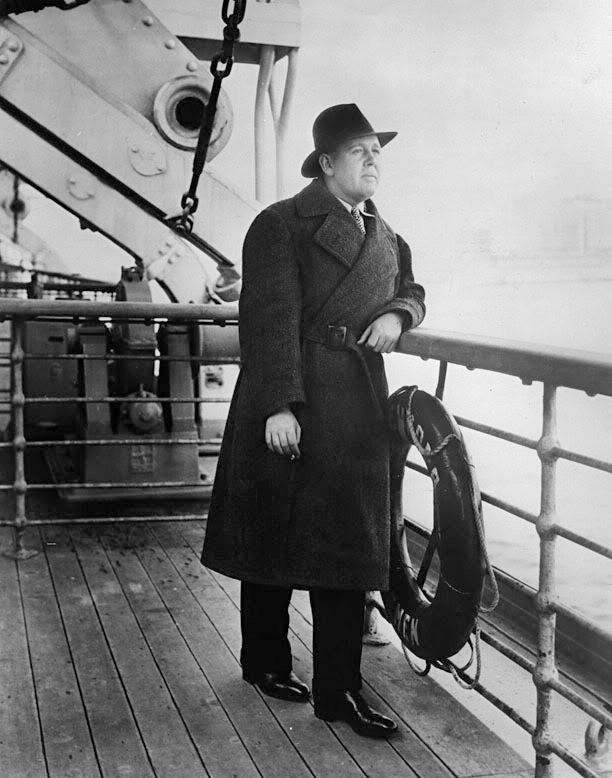 1935. Charles, about to work in "Mutiny On The Bounty", reaches the American shores: a blessed land where one can still enjoy a season of his films on TV
Well, a fellow Laughtonian, who is a subscriber of
Turner Classic Movies
just told me that Charles is going to be the Star of the month in November at TCM. I've browsed the web and I've seen further mentions of it, though not in TCM USA's site, where only the current Star of the Month is featured.
This is good news for all those of you who live in the USA, for in my little corner of the Mediterranean, it seems highly unlikely that TCM Spain will programme a season of Charles' films. I fear that the thinking minds of TCM Spain are planning to do an Ed Wood season instead.
You'll tell me how it goes.